Know what to expect before your surgery
Let our mobile app guide you!
Pay My Bill

myHealth Patient Records

Find A Physician

Schedule a COVID-19 Test or Vaccination
Kaweah Health
Health is rising.
When Kaweah Health began treating patients 60 years ago, we recognized we would transform care for our region. Over the years, we served our communities through education, research, and patient care – and over time, have expanded to become one of Central California's best integrated health systems. Today, our passionate team and transformative drive have inspired us to modernize our brand to show the world we are innovative, confident, compassionate, and progressive – and as a symbol of who we are today, Kaweah Delta has evolved to become Kaweah Health.
Last year was unimaginably difficult for all of us but like a phoenix rising from the ashes, we are soaring toward the future with a new name, logo, and reignited passion for the people we serve. Health is rising in our community, and we are faithfully leading the way.
---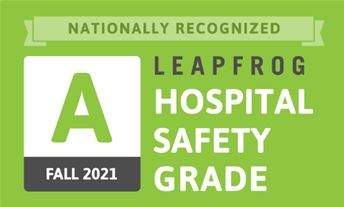 ​Leapfrog Hospital Safety Grade - Fall 2021 - Kaweah Health Medical Center has earned an "A," the top Hospital Safety Grade given by the Leapfrog Group, an independent national nonprofit quality reporting organization. The score, released today, is a national distinction recognizing Kaweah Health's achievements in protecting patients from harm and error in the hospital. To read more, click HERE
Services at Kaweah Health
REDISTRICTING
REDISTRICTING- The Kaweah Delta Health Care District Board has concluded their redistricting process and adopted map 5A. The maps on the Kaweah Health Web page will be updated by April 22, 2022.
BOARD OF DIRECTOR MEETINGS - 2022
APRIL 2022 COMMITTEE MEETINGS
Finance, Property, Services & Acquisition Committee - Wednesday April 20, 2022 - 10:00AM - Support Services Building 2nd Floor Copper Room {520 W. Mineral King Avenue}.
Quality Council - Thursday April 21, 2022 - 7:30AM Open to approve closed, 7:31AM Closed, 8:00AM Open - Kaweah Health Lifestyle Fitness Center Conference Room {5105 W. Cypress Avenue}

Kaweah Health Medical Center houses many expert and skilled support staff dedicated to providing patient-centered care with compassion.

Our nursing philosophy demonstrates the commitment of over 1,200 RNs to professional excellence through lifelong learning; building collaborative interdisciplinary teams to deliver high-quality care; and creating a caring-healing environment through our partnerships with patients, families, and co-workers.

Support for nursing advancement is extensive, including leadership development through participation in various nursing governance councils, assistance with education and national specialty certifications, as well as bonus opportunities through our Professional Advancement System for Nurse Clinicians. We celebrate individual and organizational accomplishments as we expand our services, utilize exciting new technologies, challenge ourselves to explore innovative systems and processes, and disseminate new nursing knowledge.

Embracing Caring Theory as a foundation for professional practice throughout the organization, Kaweah Health nurses are committed to delivering personal, professional, and compassionate care to every person, every time. Thank you for taking the time to visit us; we invite you to join us on our continued journey to nursing excellence!

Why Kaweah?

No cohort hiring of nurses (we hire year-round)
Tuition Reimbursement programs
Classes and continuing education offered in house
Critical education pathways
Loan Forgiveness Program
Compensation for BSN and Masters Degrees
Positions available for new graduates
Benefits package including health, vision, dental, savings and investments, and more(559) 624-2000